After traveling last week I've been battling a lingering case of jet lag and since I'm up at 3:00 what else is there to do but dream browse the internet and try to get additional inspiration for my apartment.
Right now I'm almost completely happy with how everything looks and aside from some finishing touches and some major reorganization, I'm almost completely done decorating.
The real problem is that when I browse I come up with ideas for almost every item I see. I create a whole little narrative for each piece in my head, "Oh and I could do this with it..." meanwhile the next morning I wake up and I'm abruptly met with my new reality and the plastic giraffe I've bought myself in a sleep-deprived stupor.
I'm kidding of course, well mostly kidding,
so I've given myself a new rule that I have to go back to the item over three times to purchase it.
So to give life to my dreams stay tuned to see all the fabulous items I'm loving at the moment:
CB2's Liquid Metal Basket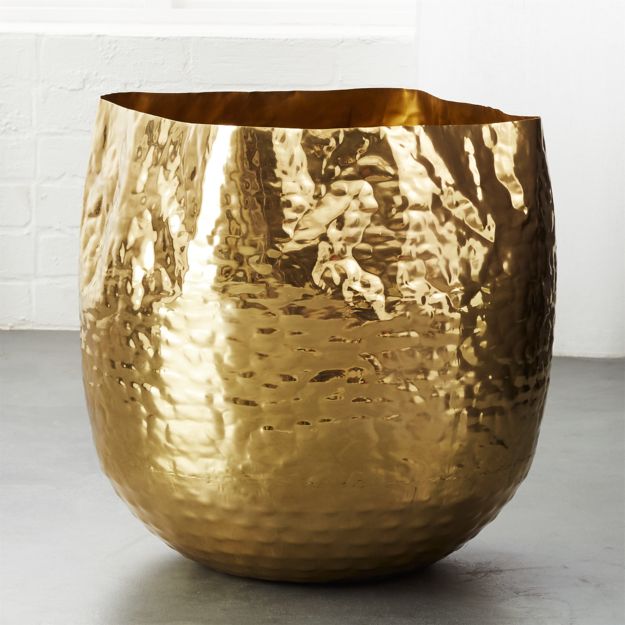 I mean, I want about ten of these, everywhere, at all times.
Who doesn't want a little extra gold glow in their lives?
Tulip White Marble Table
Yeahhhh I'm not allowed to get this because my very, very, clumsy self would knock it over in a matter of minutes,
but that doesn't stop me from lusting after it...
Ayda Bed
I am obsessed with the clean lines of this bed.
So out of everything on this list, a bed is probably going to be the next large home decor item I purchase.
I've had my current bed since the third grade, a few mattresses and MANY coats of spray paint later its' little wire frame has valiantly traveled from bedroom to bedroom and I'm finally ready to buy one.
I was originally looking to get something with some built-in storage but I love the simplicity of this particular bed.
It may be worthy of a repeat visit- we shall see...
Emmaline Gold Teapot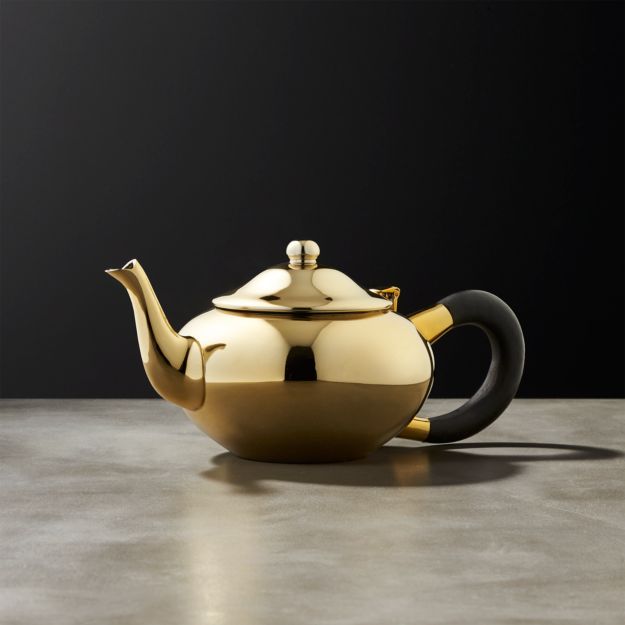 I've been reading more and more about metallic accents being used as a neutral and this teapot I feel is versatile enough to be used in pretty much any table setting.
The temptation is growing...
Boat Hobe
Wooly Hobe
Instagram has been presenting me with maybe a thousand ads for flats in the past month and Hobes have caught my eye especially these little wooly darlings because they just look super comfy.
More realistically I think that I would purchase the Boat Hobe just because spring/summer are just around the corner and I don't believe that I would get enough use out of them before the end of the winter.
Sia Studs
Aside from the fact that these remind me of pizza and Pac-Man at the same time, which obviously is HUGE points in their favor, these earrings are super chic and look amazing on.
The 'infinity' wrap illusion is awesome and I feel like I'll be making my way back to these guys soon.
Chanel Flap Bag
Sweet dreams are made of these...
I'm surprised by how much I like the contrasting leather trim and have finally tuckered myself out.
'Night my lovelies
xox G